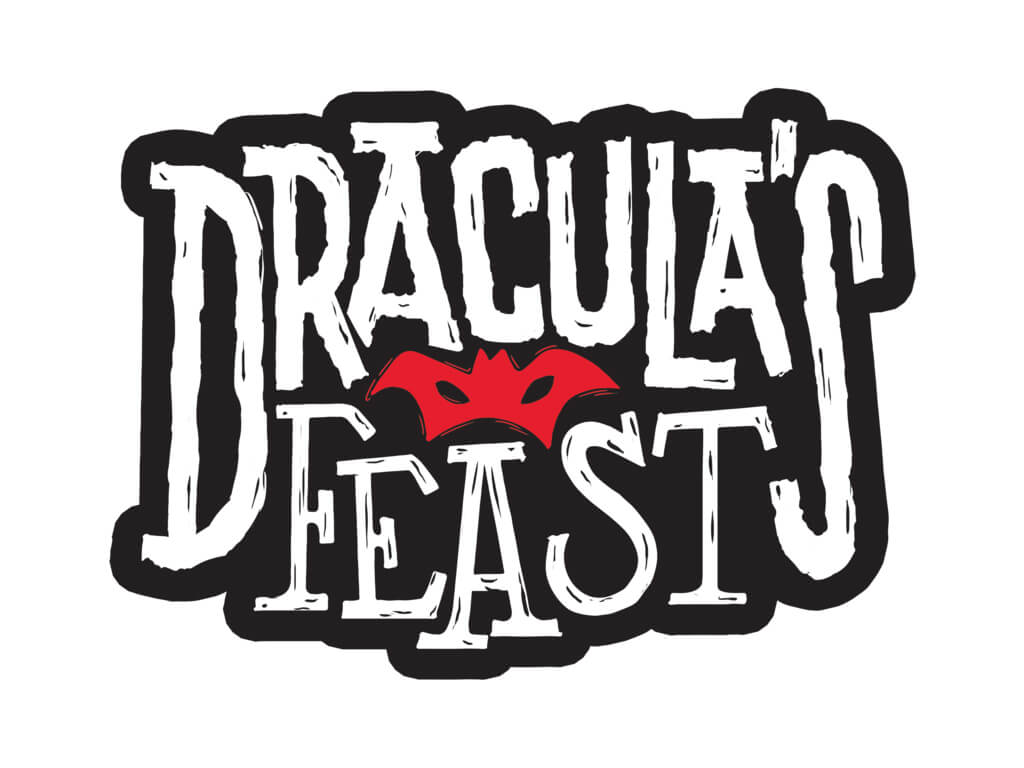 The first in the Unmasked series, Dracula's Feast is a logical deduction game for 4-8 players. Suitable for ages 10 and up, it plays in 10-15 minutes.
Dracula has invited all the townsfolk for dinner (and maybe a few for dessert), but some monsters are being a pain in the neck and have crashed the party: now, everything is at stake…
Dance with other guests, guess their unique identities, and when you've worked out who everyone is, accuse them all to win the game!
Designed by Peter C. Hayward, with stunning Edward Gorey-inspired art by Tania Walker, Dracula's Feast is a fresh take on the social deduction genre.
Dracula's Feast was launched on Kickstarter in October 2016, and ended in November at over $89 000, over 1000% of its original funding goal. With more than 4000 copies sold worldwide, this hit game is currently unavailable for purchase.