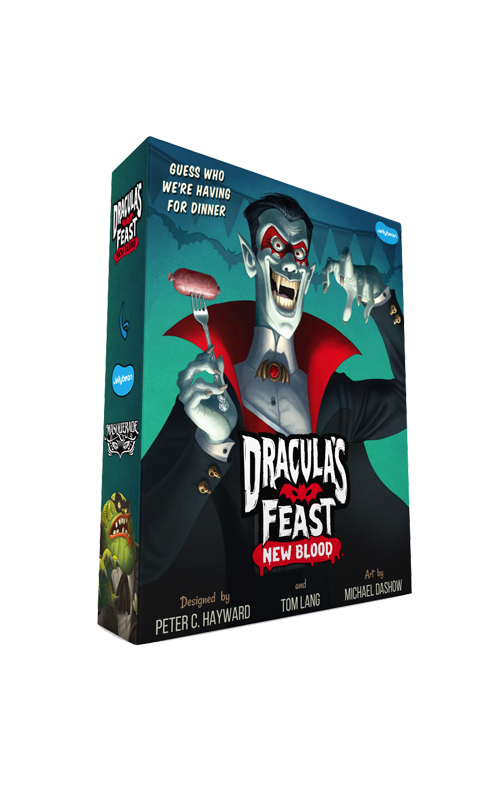 The first in the Masquerade series, Dracula's Feast is a logical deduction game for 4-8 players. Suitable for ages 10 and up, it plays in 10-15 minutes.
Dracula has invited all the townsfolk for dinner (and maybe a few for dessert), but some monsters are being a pain in the neck and have crashed the party: now, everything is at stake…
Designed by Peter C. Hayward, with stunning horror movie art by Michael Dashow, Dracula's Feast is a fresh take on the social deduction genre. Dracula's Feast: New Blood is the second edition of Dracula's Feast. Available now!