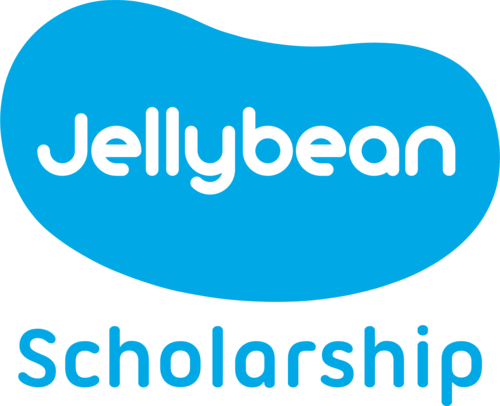 Jellybean Games, in collaboration with Cardboard Edison, is offering a 3-month scholarship for people who identify as a woman and have a board game design.
According to a Cardboard Edison survey, less than 3% of published games are designed by women.
We want to change that.
After a successful pilot program, we're opening the Jellybean scholarship for general application.
The successful applicant will receive:
3 thorough blind playtests of her game design by Cardboard Edison.
3 private one-hour video consultations with Cardboard Edison.
Professional copy-editing for up to 10 pages of her rulebook.
This scholarship will allow game designers from this underrepresented demographic to improve their skills. We are looking for someone who:
Has interest in moving her game design closer to publication.
Has a game that is ready for blind playtesting (i.e. a written rulebook, allowing for play without her being there to teach it).
Is able to complete the scholarship during the first half of 2018.
In the second half of 2017, Canadian game designer Shannon McDowell took part in our Jellybean Scholarship pilot program, getting 3 months of support and mentorship from Cardboard Edison:
"I received some great advice on streamlining the game, as well as to give players more choice. This has resulted in a game that is easier to understand and play, yet allows players to develop a deeper strategy. Chris and Suzanne provided useful critical feedback."
"I really appreciate this opportunity and it has been very helpful in taking my game to the next level. I look forward to seeing how this program grows!" –Shannon McDowell
Suzanne and Chris Zinsli (Cardboard Edison) are game designers and bloggers, who have been providing the game design community with tips and articles about game design for more than 5 years. They have provided notes and blind playtesting for dozens of games, including The Networks, Dracula's Feast, The Lady and the Tiger, and the upcoming Castell. Since 2015, they have facilitated the Cardboard Edison Award for unpublished games.
"Cardboard Edison are an invaluable resource for tabletop game designers" – Marcel Perro
"A goldmine of amazing info about design" -Lillian Cohen-Moore
"You have all the knowledge." – Matthew O'Malley (Between Two Cities)
Applications may be submitted below, or in the form of a video no longer than 4 minutes. Video applications should be uploaded to Google Drive or YouTube, and submitted via email to contact@jellybean.games
Your application should include the following:
A 1-2 sentence description of your game, and a list of any co-designers.
Your game design goals.
The current challenges you're experiencing with game design.
How you think this scholarship would benefit you.
Applications closed December 31st, 2017. The winner was announced in March 2018.